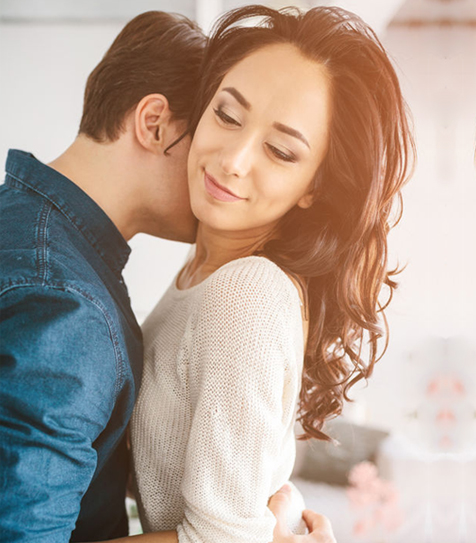 Our sex therapy is designed for married couples to open up about everything that comes along with sexual intercourse. A sex therapy session can include addressing the medical, physical, and emotional aspects of a married sex life, allowing couples to gain knowledge and grow together, and/or talking about options for greater sexual fulfilment.
Many couples also struggle with a variety of sexual dysfunctions such as:
Lack of interest in sexual intercourse
Erectile Dysfunction
Low Confidence
Unwanted sexual fetishes
Distressing sexual thoughts
Difficulty experiencing orgasms
Or excessive desire for sex
At Between Husband and Wife, we can help you identify root causes of these dysfunctions and build a happier, healthier sexual life within your marriage. In a Between Husband and Wife Counseling session, we will discuss your worries, feelings, and experiences. Together, we will work through the positives and negatives of your married sex life. We are here to make you feel as comfortable as possible through the journey to a better sexual experience!
Begin your path towards greater marital sexual fulfillment by reaching out to us today to schedule your first appointment. You won't be disappointed!